Soft Wear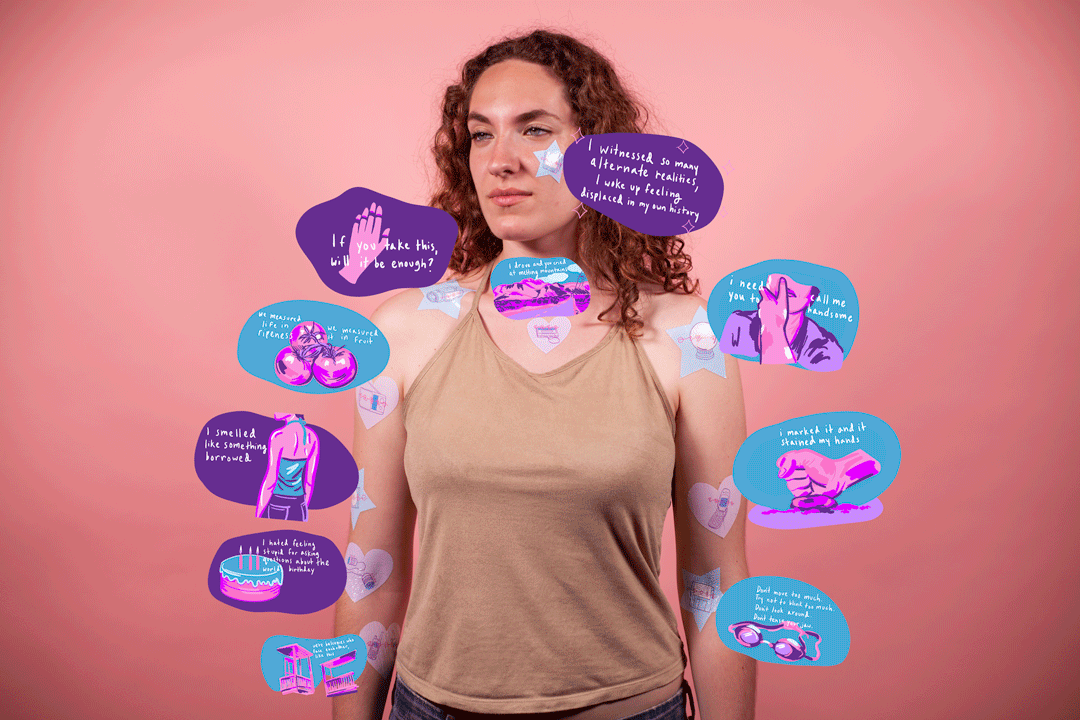 Soft Wear transposes memories of my body onto others' bodies through Augmented Reality temporary tattoos. Each tattoo features an illustration of a communication technology that has become antiquated in the last two decades (a floppy disk, a cassette tape, a flip phone, etc).

When a "tattooed" participant stands in front of the camera, AR software scans the unique illustration and triggers an animation of a memory to appear on screen. The tattoos remain on the body for up to a week, allowing the participant to carry my bodily memory with them after they leave the exhibition.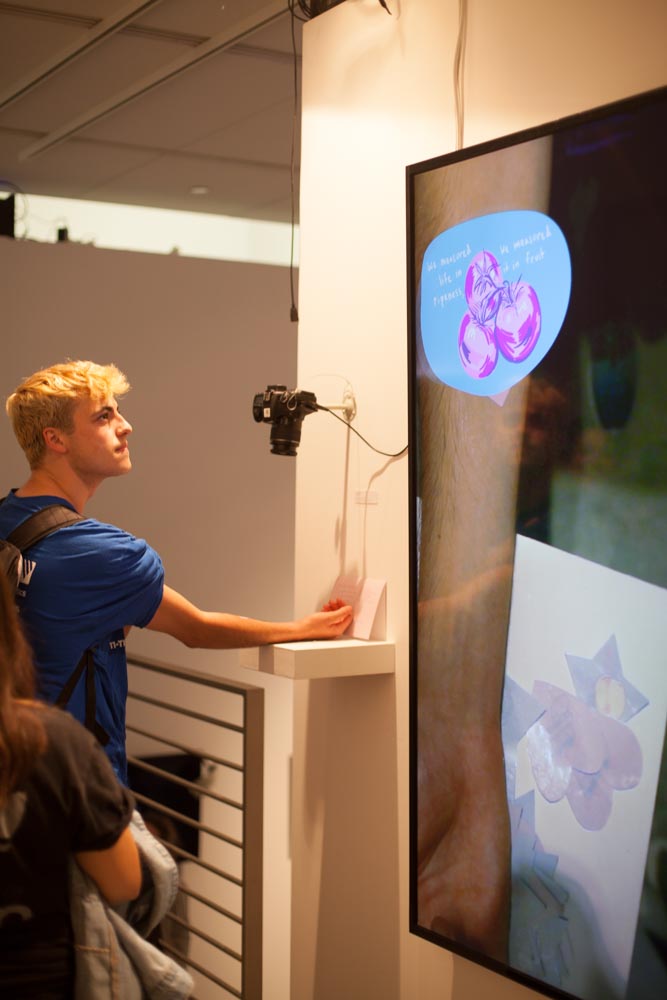 Exhibited at Layered Beyond at The Mike Kelley Gallery - Beyond Baroque, Authentication Error [SOLVED] at UCLA, and at Sexual Activities at Open Plan Collective. Thank you to Sofia Rossi Torres for modeling.